Home
Talk

14
335pages on
this wiki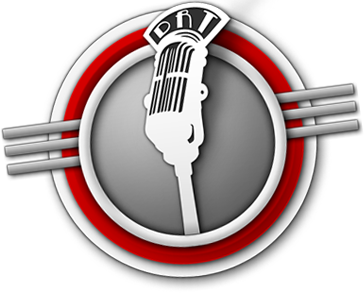 What's new on Decoder Rng Theatre wiki
31 May, 2011 - Summer Showcase

Yes, it's summertime, and there's a fall format switch in the air, so we present the Upcoming Schedule for your dining and dancing pleasure:
June 1 - Slick Bracer PI (01) - A Four Star Murder
June 15 - Slick Bracer PI (02) - Case of the Kidnapped Canine
July 1 - Slick Bracer PI (03) - The Mystery of Some Murdered Guy
July 15 - Slick Bracer PI (04) - The Ruby Tooth
Aug 1 - Slick Bracer PI (05) - The Giant Nap
Aug 15 - Slick Bracer PI (06) - Perils of Public Radio
Sept 1 - Red Panda Adventures 73 - From the Ashes
Sept 15 - Black Jack Justice 43 - Mad Dogs and Ambulance Chasers
Oct 1 - Red Panda Adventures 74 - The Trojan Horse
Oct 15 - Black Jack Justice 44 - Some Kinda Lucky
More to follow....
Status:
Professor Friedrich von Schlitz first ran into The Red Panda when a visitor from another world warned him about a weapon built by Professor von Slick. Since then, von Schlitz rose in the ranks of the Nazi Party, becoming their cheif scientific officer, and nursing a grudge against Toronto's Titanic Two-some. Professor von Schlitz is a major villian in season five.
Voice Actor: M. John Kennedy is Professor Friedrich von Schlitz.
Read the full article here
Info and Support
You can find Decoder Ring Theatre's shows through their website, www.DecoderRingTheatre.com. Don't forget to leave a donation or pledge three, five, or ten dollars a month, so Decoder Ring Theatre stays on the air!
Newest Episode
Crogan Adventures (3) - The Kimberley Pit

The thrilling radio adaptation of Chris Schweizer's Eisner-nominated graphic novel series continues with The Kimberley Pit!
Recovering from grievous injuries, diamond miner and ne'er-do-well Joseph Crogan must escort a trio of sisters across the dangerous African landscape to find their missing stepfather.
Spread The Word
Radio Days - PRX, the Public Radio Exchange
Yes, gang, we've enjoyed the radio play on CIUT so much, we're hungry for more! The Red Panda Adventures and Black Jack Justice are now available for broadcast license through PRX, the Public Radio Exchange, and they're free as a bird for any station that wants to play 'em!
What we're hoping each and every one of you will do is email the links to the series pages to the program director or general manager of your local public radio station, campus or community station, what have you, with a quick note about why you love the shows and want to hear them over the air!
Help the DRT army grow! Email these links today!
http://www.prx.org/series/31690-black-jack-justice
http://www.prx.org/series/31691-the-red-panda-adventures
Poll
Who is living your dream?
Helping out
To write a new article, just enter the article title in the box below.
Not sure where to start?
Adding content
Talk and more...
Check out the community portal to see what the community is working on, to give feedback or just to say hi.
Or head on over to the forums and coordinate with the community on editing, projects, and more.